Donny de Rijke (1976) was born in the village of The Hague, where he lived for 4 years, before moving to Rotterdam. Since the summer of 2018 he resides in Bellingwolde. From his early years, Donny could be found capturing his surroundings in drawings. The urge to express his vision of the world was strong and at age 16 he started at photography. Armed with a Praktica TL1000 SLR his creativity ran wild.
Now, many years and camera's later, Donny reverted to Fuji and the occasional Nikon camera's. The equipment he uses generates almost endless creative possibilities; which allows him to pursue the works that he aspires. Continually striving to improve his work, he has found his own and unique way of lighting and post processing to present a signature look.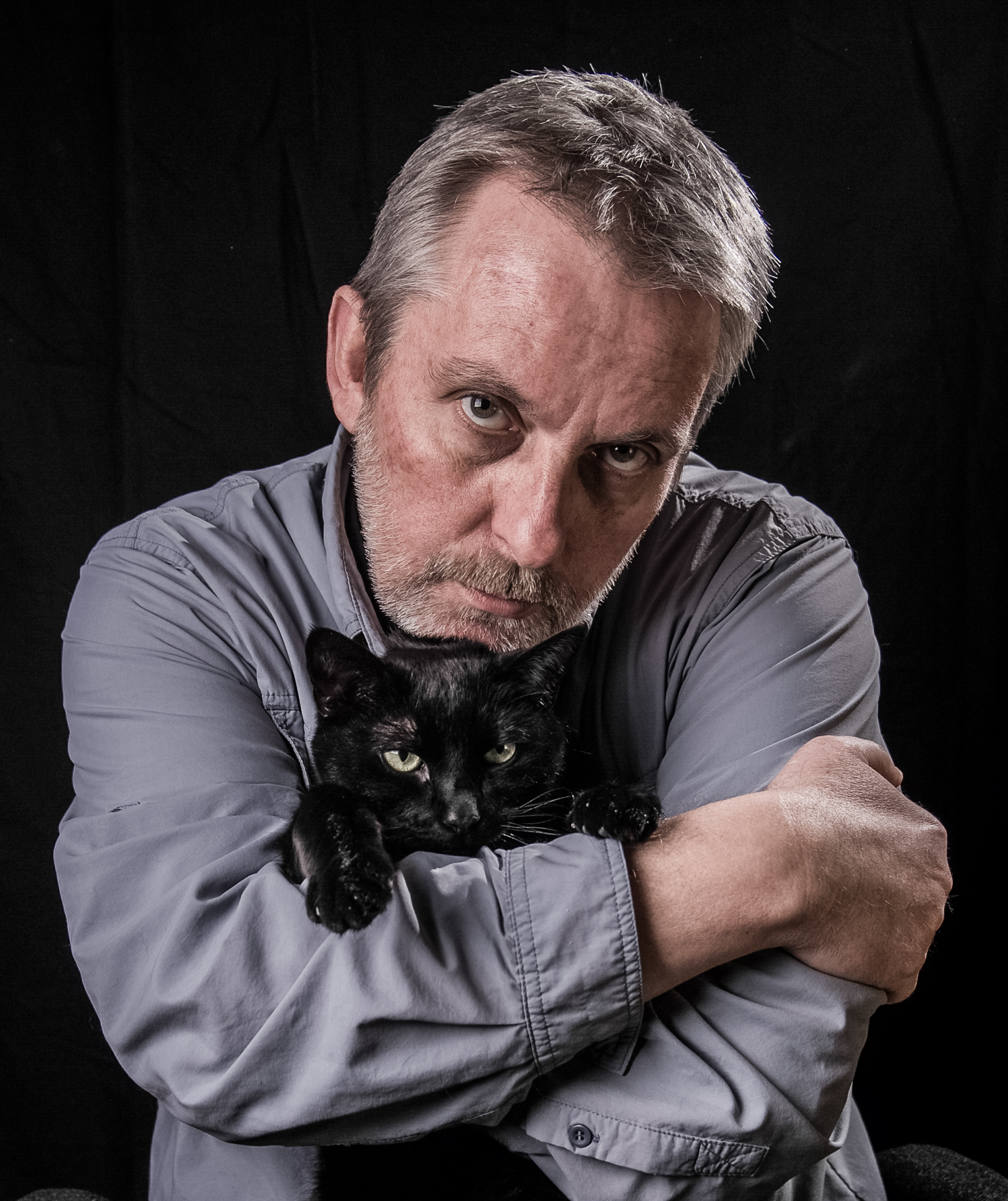 PORTRAITS
Portraits that are made by Donny distinguish themselves by their raw appearance and industrial feel. This urban style photography generates tough looking images. As a result of the characteristic post processing, the portraits look like airbrushed paintings and provide an eye-catching decoration.
Shoots can be done on location, whether you want a portrait on a plain background or a wide shot in front of your favorite outdoor spot. We bring the shoot to your house or desired location.
With the all-in packages you'll get everything for a fixed price.
See our pricing...
COMMERCIEEL
Een website of magazine voor uw bedrijf valt of staat met goed beeldmateriaal.
Voor uw zaak levert Donny maatwerk, zodat het de uitstraling krijgt die het verdient.
Naast beeldmateriaal voor promotie kunt u ook denken aan fotokunst.
De ontvangsthal/ entree van een bedrijf geeft vaak een eerste indruk aan de klant. Met de inrichting van deze ruimte wordt dan ook vaak rekening gehouden met de uitstraling die het bedrijf naar de buitenwereld wil tonen. Deze uitstraling wordt versterkt door beeld, en met een werk aan de muur kan deze eerste indruk van het bedrijf enorm versterkt worden.
Maar ook op de werkvloer kan met beeld succes behaald worden; een goede, krachtige foto kan werknemers motiveren en inspireren. Denk hierbij aan foto's van medewerkers tijdens hun werkzaamheden, detailfoto's van producten of machinerie of een fotoreportage binnen het bedrijf.
Na een oriënterend gesprek kunnen we vaststellen op wat voor manier we u kunnen ondersteunen.
Neem contact op...
De volgende gerenommeerde bedrijven werkten reeds samen met Donny de Rijke
WORKSHOPS
We offer a variety of workshops for the advanced photographer and beginners.
Can you resist the urge to put your camera on AUTO? Then maybe you could sign up for the beginners course, a fine way to get more grip on your camera and it's functions.
Are you up for more challenging things, then you might like the strobe or night photography courses.
Click on the button below for a list of all available workshops.
You can sign up directly and will receive all the information by email.

All workshops will generally be held from our location in Bellingwolde or an alternative chosen location (depending on the type of workshop).
Available Workshops
Projects
"I am always looking for challenging, fun and new projects."
Read about current and finished projects here.
Portfolio
Donny is a freelance photographer with a strong preference for urban and street photography. His photos stand out by their gritty and industrial appearance, which emphasises the raw and pure elements of the subject.
Donny de Rijke on instagram
contact
Address
Hoofdweg 58
9695 AL Bellingwolde
The Netherlands